Our worksheet will help your team:
Ensure thorough candidate assessment
Define specific goals for new hires
Create focused, coordinated interviews
Maximize each interviewer's time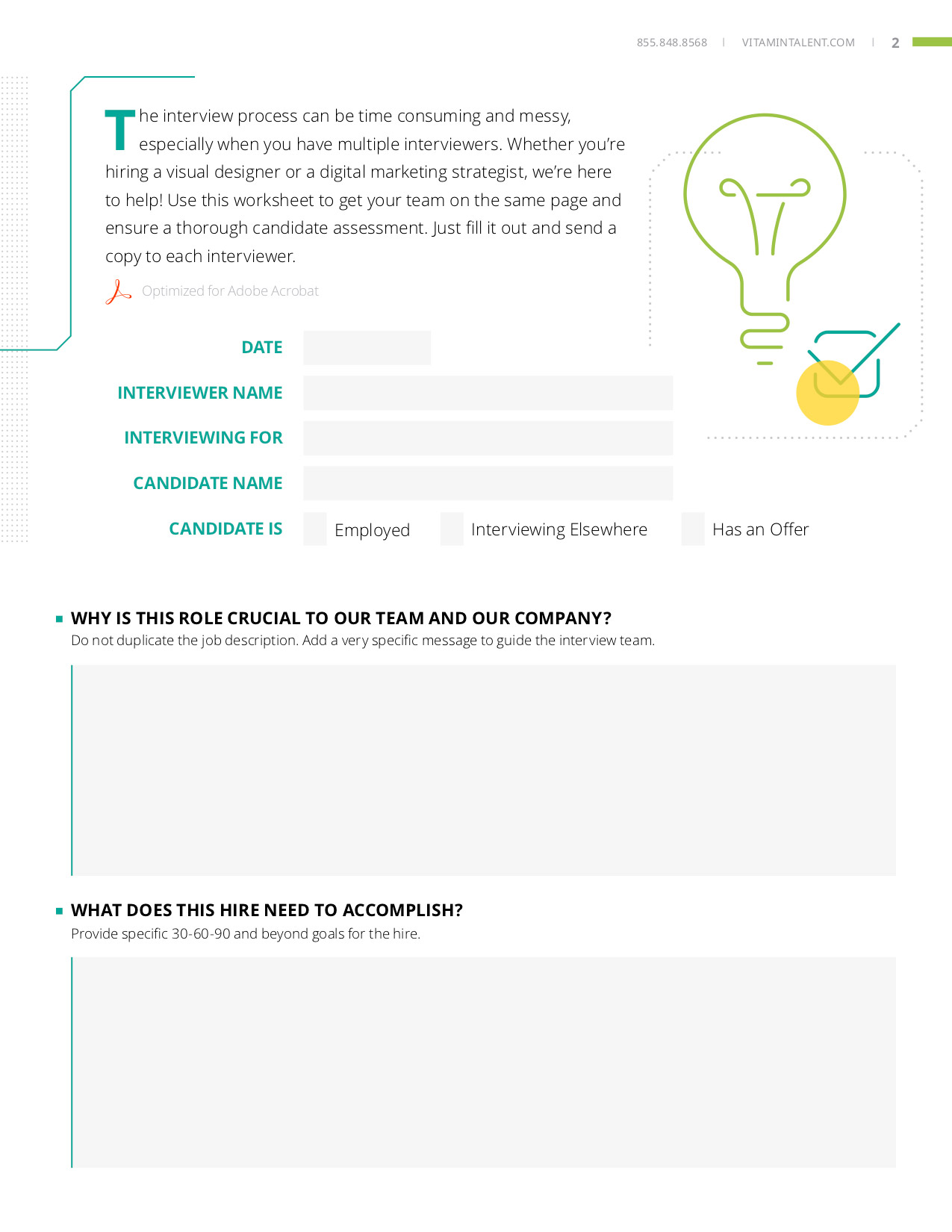 Need help finding the right talent?
Our dedicated team of agents and direct hire consultants provide a truly "white glove" hiring experience. Find out more by connecting with us at (855) 848-8568 or vitamintalent.com.